Financial Rules from A Greatest Gen Mom
I wish each and every Mom out there the very best Mother's Day ever and hope you have a nice visit with your loved ones.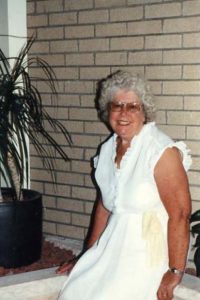 My Mom was a graduate of Harris Teachers College with a Master's Degree from the Arizona State University.  She raised two children, was Parent Teacher Association President, loved to travel, volunteered, attended Church regularly, and taught elementary school for many years.
Some of her favorite sayings were:
You can do anything – anything at all.
Always carry some cash with you.
Work before play.
I miss you Mom!
One of the special people in Mom's life (and in mine!) was her sister-in-law.    
As a special treat for Mother's Day, I asked her to share financial rules from a Mom with me…. rules she would teach her grandchildren (or ones I should teach mine!) that she learned through the years.  Here is what she said:
"Four financial rules from a Mom of a son 63 years old and a daughter 60 years old — married 65 years to the same wonderful, wise husband.  We have 4 grand daughters ages; 38, 34, 30 AND 26 years of age and no great grand children.  My advice to each of them:
Prepare – Get an education in your talented field.
Do not expect to begin as an executive but diligently work extra details to learn the trade.
Buy necessities but no splurging for several years until you excel at your job and acquire some leadership in your field.
Invest wisely but first do your homework by researching your intended investment and the progress of that investment in the past ten years."