Luxurious Lifestyles
Are the now living generations of Americans leading more luxurious lifestyles than our predecessors?
If so, should we feel guilty about it or proud of it?
Yesterday I visited a local museum which had restored to original condition a 1954 all electric ranch home. The focus of the museum was the change that had occurred in the area as it developed from open prairie to subdivisions and suburbia.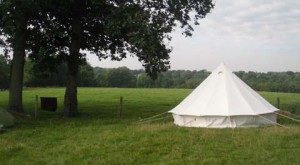 Today, watching the travel channel, I viewed luxurious camping sites costing thousands of dollars a night to rent, along with luxury lake mansion homes with tens of thousands of square feet – each with every amenity you could possibly imagine.
Has every aspect of our lives been supersized or do we just hear about more of the things that the uber rich do and have?
That 1954 ranch home I toured, was top of the line when built. The cost in 1954 was $40,000 – for a 1000 square foot home with one bath, two bedrooms and a double car garage. This in an era when average income was less than $5,000 and average home prices were in the twenties.
In 1979 we bought a (built in 1955) ranch home for $25,000 which had 1092 square feet with 3 bedrooms, a bath and a half and a single car garage. It was considered a starter home.
Average square feet in a home in our area back in the fifties was around 1000. Average square feet in a home built in 2012, according to to the US Census Bureau was 2505.
The average family size, according to a Bureau of Labor Statistics report – American Families – 75 years of change is the smallest it has ever been. Of course the average size of each person has grown, but do we really need almost 1500 extra square feet of living area in our homes?
In many ways, our lives have been enriched by radio, television and internet resources. Most people in the developed world now can peek into each others lives in ways that were not available in the past.
Seeing sitcoms in the 1950s which showed us what other people's homes were supposed to be like (remember, they were stage sets back then), increased (or so I believe) our desire to have what our neighbors had.
Being able to watch shows such as I did today, depicting lives of the very rich, provides armchair explorations of the lifestyles of the rich and famous in ways we never before could access.
It has, in my Mom's words "made our eyes bigger than our belly", or rather, our desires bigger than our pocketbooks.
We feel deprived if we don't have a lovely, large home with a great room, 4 bedrooms and 3 baths; or if we don't get a vacation trip once in awhile. Luxurious accommodations are something we look forward to on our travels – with 5 star hotels and restaurants and now luxury camping, sometimes called 'Glamping'.
I'm not a camper, but I could go Glamping for sure! Treehouses, luxury thousand square foot tents with heated floors, king sized beds, ceiling fans, heaters, jaccuzzi's and wifi abound, all with the services of a private butler to attend to your every need. Glamping can be ferociously expensive, but I might be tempted to save up for such a trip – just to "see how the other half lives" as Mom used to say.
Last time I went camping I was 7 months pregnant and our four year old had barely been potty trained. Between the two of us we were in and out of the camp ground bathroom 5 or 6 times at night. We slept in an aluminum camper shell mounted on the back of our pickup truck. In the morning, there was frost on the inside of the camper! We got up to beautiful views and cooked on our little propane camp stove.
Here are a couple of sample luxury camping resorts to check out if you are like me and prefer a more comfortable camping experience.  I haven't actually visited any of these, so check them out well. I offer these only as references and am not compensated by them in any way.
If you are traveling to Montana, check out the Paws Up set of resorts. They have 37,000 acres in the Blackfoot valley north east of Missoula. They were featured on the Travel Channel and you can watch that feature from their website. It should only be $1700 to $2000 per night during high season.
Want to Yellowstone in a fashion similar to the first millionaire visitors? Try Yellowstone Under Canvas, where depending on the luxury you desire, you can spend $100 to around $400 per night during the second half of August to camp just outside the West Yellowstone entrance to the park.
It is somewhat amazing that a normal person such as myself could even consider spending a weekend or week in a place where I would have my own private butler.
I doubt that I have worked any harder than previous generations of my family, yet my life has been lived in much more luxurious circumstances than theirs. I feel lucky to have lived in these prosperous and relatively peaceful times.
All of our lives are filled with relative abundance, even, I suspect, those who are considered poor by the tax man. We expect indoor plumbing with flush toilets, hot and cold running water, showers and tubs. We expect central heating in cold climates and central air conditioning in warm ones. We have instant access to fast food, prepared food, communications and transportation.
My own grandparents had none of those luxuries. I'm glad and a bit proud that the American people have been productive enough to provide the opportunity for most of us to enjoy such circumstances.  I do not feel guilty, I have contributed to the general good along the way and have supported myself and helped support my families.
What is your take on the average American lifestyle? How do you feel about your part in it?