DJ Builds a Business
"Read us a story Mama!", cried the 5 little black lab puppies curled up together in a ball for bedtime. Sasha, their Mother, sighed. She was tired, but he knew how important bedtime stories were and she loved to use the stories to teach her little ones good lessons.

OK, said Mama Sasha, settle down and I will read "DJ Builds a Business." The 5 little puppies shut their eyes and curled up even more to rest their noses on their tails and Mama Sasha began.
Once upon a time, there was a 10 year old human boy called DJ. He lived in the basement of an apartment building in the town of Humanville. His Mom and Dad were poor, but they worked very, very hard and always made sure DJ and his brothers and sisters had food and a warm place to sleep. DJ went to school and often brought home ideas for things he wanted, things his parents couldn't afford to buy for him. Other kids had cookies in their lunch, DJ had none. When he asked his Dad for cookies at the store, Dad replied "Cookies cost so much, but if you really want some, you can makes some from flour, sugar, shortening and eggs when we get home".
Every time DJ wanted something, his parents suggested he find a way to make it, because there was just no money to buy extras, not even toys.
When DJ's sister wanted a doll, she had to make it from an old clothespin and some clothing scraps held on with glue.
When DJ wanted a big fuzzy ball to play with in the house, his Dad helped him learn how to make one out of some clean rags rolled up into a ball.

Mama Sasha stopped reading and looked at his babies. "Do you know what "DJ's Mom and Dad were teaching him", Mama Sasha asked? "Noooo, what?" replied all 5 of them. "By asking DJ and his sister to make what they wanted, they learned how to rely on themselves." Mama Sasha resumed reading.
One day, when DJ came home from school, he was super excited. His best friend had something so fun and useful that DJ just had to have one. His friend could play bunches of different games in 3D – like Mario, Pokeman, Metroid or Donkey Kong. The games even let you use your body to search and aim in the games. Plus, it could take pictures; surf the internet; watch videos; listen to music; record things; and get information from other kids who had the same player. It could even count your steps as you walked! You just held it in your hand and it could do all those things. It was called a hand-held.
As he told his Mom and Dad about it, they just smiled and shook their heads. "We're sorry DJ, but we just don't have enough extra money to get you one of those. You'll have to find some other way if you really want to own one."
The words "some other way" repeated over and over and over in DJ's mind, as he walked to school, played on the playground, did his homework and took his bath. What other way could there be? He couldn't buy one himself, he had no money. He wasn't old enough to get a job. He had already tried to mow lawns, walk dogs and sell things. Even though he made a little money doing that, it wasn't nearly enough to buy the cool thing his best friend had.
Wait! He finally thought. Why don't I make one of those? That is what Mom and Dad always tell me to do when I want something they can't afford! That's what I'll do! I'll make one!!!!
The next day at school, DJ drew sketches of the hand-held made measurements and talked about making one. All of his friends laughed. "You can't make that!". DJ ignored them and went home to start the project.
He scoured the basement looking for pieces and parts he could use. He found some black plastic for the case.
He found an old cell phone that someone had thrown away and he had picked up.
He found some wire and a little headphone and some small plastic knobs he could use for buttons.
When his Mom got home, she asked what he was making. When he told her, she smiled sadly and said, "You might not be able to make that." DJ ignored her and went on working. When his Dad got home, he stood over DJ's shoulder watching for a while, then just frowned a bit, shrugged his shoulders and walked off. His brothers and sisters made fun of him laughing at the idea of making such a cool thing at home. DJ ignored them all.

Mama Sasha interrupted the story again to ask the puppies if they knew what lesson DJ was showing them now. None of the puppies knew what the lesson was. "DJ is ignoring the naysayers", said Mama. "What's a naysayer?" the youngest puppy wondered. "A naysayer, replied Mama Sasha, is someone who is always telling you what can't be done, instead of trying to find a way TO do something."
The story resumed.
Every night after school, DJ cut and glued, heated and soldered, fastened knobs to plastic and cell phone screen to casing. Finally he had a black case that measured the same size as his friends cool hand-held. That night, in between the covers of his bed, with a flashlight shining on his creation, he tried it out. It didn't have games. It couldn't take pictures. He couldn't connect to the internet. It would not play videos or music and he couldn't record a thing!
He threw it onto the floor in disgust, listening as the case cracked and broke. That whole week, DJ was mad and sad and disappointed that he hadn't been able to make one. Why hadn't it worked? What had gone wrong? He had measured and sketched and worked and worked on the project, but it just wouldn't do any of the things his friends hand-held did. At last, he thought, maybe I just don't know how to make one. He needed to find someone to show him how!
He asked his parents if they knew how. He asked his best friend, the clerk at the store and the man at the gas station. None of them knew how to make one. Finally, he asked his teacher, Mrs. Phillips, but she didn't know either. But, after a few minutes she said "Those are made in this very town at the electronics factory on Third Street. Maybe they will give you a factory tour so you can see how they are made. I'll take you there this coming Saturday."

Mama Sasha pointed out that DJ had just done three very cool things. He stopped being mad and started trying to figure out what went wrong AND he didn't give up when he was trying to find help.
DJ had never been on a factory tour, Mama Sasha read, and was very happy to be able to go on one to find out how to make the hand-held he wanted soooo badly. That Saturday, he met Mrs. Phillips at the factory and together they found the tour guide.
The guide walked them around the parts of the factory, showing them where the materials came in on the trucks;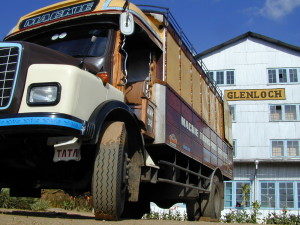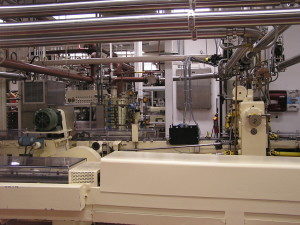 where the huge machines melted and molded the plastic parts and stamped out metal pieces or fastened parts together. He saw where the workers stood at the conveyor belt to assemble the parts wearing plastic static resistant gloves on which the parts moved through the factory so they could assemble parts into the hand-held. They wore masks and static resistant gloves. He watched the whole process and saw as a hand-held was put together from all the pieces.
Then the guide showed them the room where the workers were writing the software to make it work, and then the room where workers loaded the software into each hand-held and finally they saw the area where the devices were put into packages to be sold.
DJ was amazed. He wanted to see it all again. The tour guide said the tour was over for the day, but that DJ could come back again another day. Every Saturday morning and every Wednesday afternoon (the two days the tour was given), DJ went on the factory tour. Each day he went, he asked questions and made notes.
He went on tours twice a week that whole year and all of the next year. He became friends with the tour guide. The tour guide introduced him to her manager, the boss of the whole plant. The boss let DJ visit the break room and the lunch room and talk to the workers. DJ kept asking questions and making friends and learning things about how to make the hand-held. He asked those friends and workers how they learned to do their jobs. They told him they studied and practiced. He ask the software coders how they learned to write the games, they told him they studied and practiced.
He told his new friends at the factory that he was trying to make a hand-held. Some gave him factory parts that were to be thrown away. DJ took the parts home and tried and tried for a year to make a device they way he saw it made in the factory, but could not do it.

"Do any of you know what being persistent is?" Mama Shasha asked his puppies. The oldest pup wiggled and yelped, "I do I do!", he exclaimed. "It means not giving up. It means keeping on doing what you are doing for a really long time." "Exactly", confirmed Mama. "What was DJ doing in the story?". "He was being persistent!!, cried all the pups at once.
So, Mama read on. DJ thought maybe I need to study and practice, like the workers at the factory. He asked his parents where he could find things to study and they sent him to the librarian.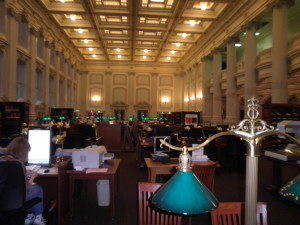 The librarian showed him how to find books and magazines and how to use the computer to look up things on the internet.
For the next year, DJ went to the library every day after school and every weekend to learn things and study how to make circuits; get parts and machinery to set up a factory; and make all the parts do stuff. He looked up how to code programs to make the machines play games, take pictures, record things and more. He practiced coding programs over and over again. He showed his friend the programmer at the factory some of his practicing, and the his friend helped him learn how to do it better and better.
He visited with the tour guide and her boss every chance he got and asked them all kinds of questions about how they had started the factory. Where did they get the building? How did they find the parts that came on the trucks? Where did the workers come from and why did they sit all day working in the factory? He learned that the factory was a business and that the big boss had started it with money borrowed from other people. He learned that the big boss made lots of money from the factory and that he lived in a nice home and had money for everything he wanted. He learned everything he could from the boss and the workers about setting up a factory and making the cool device that his best friend in school had.
Finally, the big boss asked DJ, "You have wanted this hand-held for 4 years now. You want it really badly. Why don't you just get a job to earn some money and buy one from us?"
By now DJ was 14 years old . He had worked summers at various types of jobs he found in the neighborhood.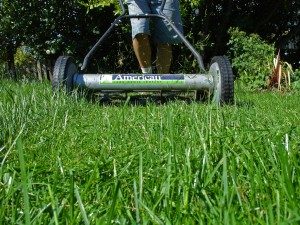 He mowed lawns, he walked dogs, he washed cars and he washed windows. Every time he saved up enough money to buy a hand-held, something happened at home that required his money. His Dad was laid off for a year, so that year his money went to help pay for the gas that heated their basement home. His Mom was sick one year and didn't get paid for sick time, so that year his money had to go to the grocery to help buy food for the family. But, now both his Mom and Dad were back at work, so DJ found a job before school delivering papers in the neighborhood. He found a job after school babysitting for the 5 year old boy down the street and he found a job on Saturday stocking the groceries onto the shelves.

"What would DJ have missed out on if he had just bought the hand-held?" Mama Sasha asked her middle pup. "uhhhh…. he wouldn't have learned all that stuff?" "And he wouldn't have met all those factory workers and the manager" piped in the youngest. Mama Sasha smiled to herself thinking, my pups get it! She went on with the story.
At the end of the year, DJ had earned enough to buy the hand-held, so he went to the store and got one! At first he was overjoyed. He spent days learning all about what it could do; playing games; finding new games; taking pictures; recording sounds; listening to music; and getting onto the internet.
Soon, however, he noticed that it couldn't do some of the stuff he thought it should. The games started to seem too simple and easy to win. The pictures were not as good as they should be. The recordings he played back had a lot of static noise in them and the screen was way too small to see things on the internet. DJ started to regret spending so much time figuring out how to make one; the time he had spent trying over and over again to do so; and all the time he spent taking factory tours and learning all about how to build a factory, write code and make a business. He was sorry he had worked so hard in the mornings and evenings and on Saturday to earn money to buy one.
DJ was sad, and very disappointed. He remembered all the things he thought the hand-held would be able to do. He thought about how it couldn't do those things. Then he remembered all the study and practice he had done, all the things he had learned, and he said to himself, "I bet the hand-held could do all those things if you made it differently. I'll go talk to big boss at the factory and see if he will change the factory to make it do all those things." So he did.
But the big boss at the factory didn't think those things were important enough to spend extra money to do. He said no, he would not change the factory.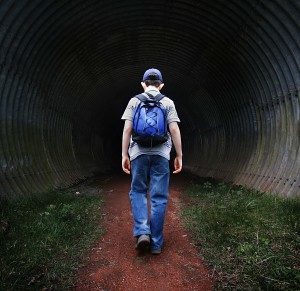 DJ walked back home, feeling dejected.
Later that evening, one of his factory friends dropped by to visit. They started talking about the hand-held and what DJ thought it could do. His friend got excited about what DJ was saying. The factory friend was 25 years old – an adult. As they talked, DJ realized that they could be partners and build a new business together. His friend could do all the stuff that needed an adult and DJ could do the rest!
DJ used all the studying, learning and practicing that he did for so many years. He and his partner set up a factory to make better, newer and different hand-helds, ones that every kid in school would want to own.
When the business was set up and the factory was working, DJ finally got a hand-held that did everything he wanted it to do. He showed all the kids, everywhere in the world, his new hand-held and they all wanted one. DJ's business sold lots and lots of them and made millions of dollars.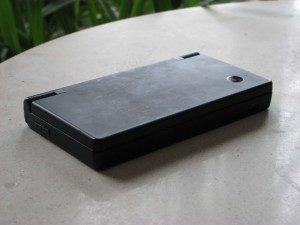 And he finally had the device he had pictured, the coolest one in the world.

Mama Sasha closed the book. The pups eyes were drooping and they were very quiet. Before tucking them in for the night, Mama asked them, "What did you learn from hearing this story?"
Each one said one thing. The oldest said "Even kids can build a business of their own. The youngest said "If you want something badly enough, you will find a way to make it happen." The middle one thought it taught that "hard work and persistence pay". The other two said "You should make friends that can help you grow" and "Parents can help kids even without giving them money".