Cost of Attending an All Star Game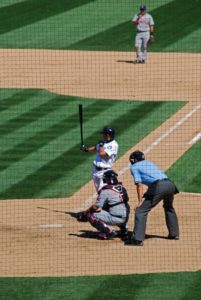 From concessions to hotels to restaurants and special events and yes even government, the Major League Baseball All Star game in Kansas City on July 9, 2012 is generating lots of hope for extra revenue and the chance to attract future visitors.
One of the local TV channels (KCTV 5) estimates that "the Kansas City area should see a $60 million-plus economic boom from the All-Star week festivities at Kauffman Stadium and in downtown Kansas City."
Local businesses, such as staffing agencies, sign designers and makers, concessionaires, and area attractions have already participated in extra jobs and work, due to area preparations and visitors already arriving. The (Kansas City's Negro Leagues Museum) "will likely have experienced a significant windfall, financially and in terms of awareness, possibly ensuring its future for years to come." according to The Eagle.
Merchandise sales at the park will zoom. Bizjournals reports that Aramark (the official ball park vendor) expects to sell 3,000 logo baseballs, 12,000 T-shirts and 14,000 baseball caps during All-Star weekend.
If the city is hoping for and dreaming of extra revenue, guess from whom they want it?  Yep, the fans.
The fans will pay.
Fans (especially out of towners) can drop a bundle – from airline tickets, to hotels/rental cars or cabs, restaurants, tickets to the different events, souvenirs as well as by shelling out for other tourist attractions in town.
Here are some estimates on prices for the KC All Star game:
| | |
| --- | --- |
| Airfare from the West coast to KC | $450 roundtrip |
| Rental Car for a week | $200 economy |
| Hotel close to the ball park | $980 per week |
| Parking – downtown | $25 per day |
| Parking at the ball park | $10 per day |
| Event – All Star Fanfest in downtown KC | $30 per ticket |
| Event – All Star Sunday | $30 – $105 per ticket |
| Event – All Star Workout Day | $200 – $275 per ticket |
| Event – The actual All Star game* | $289 – $7500 per seat |
| Breakfast at hotel | $15 per meal |
| Lunch at restaurant | $20 per meal |
| Dinner at restaurant | $30 per meal |
| Meal/drinks at ballpark | $30 per meal |
| Souvenirs – 1 jersey, 1 hat | $50 total |
Assuming you have 7 breakfasts, 5 restaurant lunches, 2 ball park meals and 7 dinners your meal cost estimate is $105 breakfast, $160 lunch, $210 dinner for a total meal cost of $475
Total estimate for one person ($400 ball park ticket) $3000.
Of course, you probably wouldn't come alone, so except for the rental car and hotel, you would probably double this amount so you would actually come in closer to $4800 for the week.
* On Stubhub, July 7 (2 days before game day) there are tickets for sale, ranging from $289 per ticket all the way up to $7500 per seat.  I used $400.
Would you spend $4800 for an MLB All Star vacation in Kansas City?
Many will and some are very excited about it. Since we aren't big fans of non-participation sports, we aren't excited about it at all, plus it would blow my entertainment budget for 3 years!