Millionaire Irene Rosenfeld – Kraft Foods Female CEO
Do you know who Irene Rosenfeld is?
She is a self-made millionaire, wife, widow, mother of two girls, philanthropist and – oh, by the way, CEO of Kraft Foods – one of only two women CEO's of the 30 companies in the DOW Jones Industrial Average. In 2010, Forbes listed her as the second most powerful woman in the world (right behind Michelle Obama).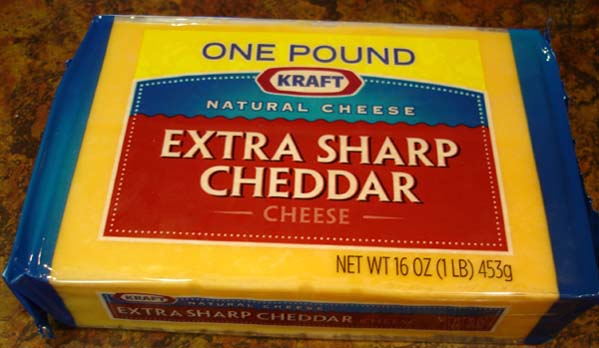 She has a Bachelors degree in Psychology, a Masters degree in Business Administration and a Doctorate in Marketing and Statistics – all from Cornell University.
Lifestyle.
In 2009 she took home total compensation of $26,345,201 with $1,470,000 alone being regular salary.
She lives in Kenilworth Village, north of Chicago on the North Shore of Lake Michigan with her husband. The village was listed as being the 64th most expensive zip code in the USA by Forbes in 2009. Their house is a relatively modest $3.9 million dollar, 4500 sq., foot two-story house.
She reportedly loves to roller blade around the neighborhood when weather permits, and she and her husband use the beach adjoining their house as well.
Ms. Rosenfeld has use of the Kraft corporate jet, $10,000 worth of financial counseling and uses a home security system. She drives a Lexus Saloon. She and her husband (Richard Illgen – an investment broker) donate regularly to worthy organizations such as Cornell University and various medical causes.
She and her first husband, Philip Rosenfeld, had two girls, Carol and Allison, both now grown. Philip was also well educated, having earned three degrees prior to signing on with IBM.
Ms Rosenfeld is driven, which is evident by her ability to move ahead career-wise even when dealing with losses of her husband Philip in 1995 and Father in 2001.
Career.
She has been with Kraft for 20 plus years in a variety of positions including:
President, North American Businesses
Group Vice President, Kraft Foods North America, and President, Operations, Technology, Information Systems, Kraft Foods Canada, Mexico & Puerto Rico
President, Kraft Canada
Executive Vice President and General Manager, Desserts
Marketing Director, Beverages
She took a 2 year stint at Frito-Lay as Chairman and CEO from 2004 – 2006, then came home to Kraft as CEO in June 2006.
Background.
Irene grew up in New York state in the 1950's, raised with her sister by her stay-at-home Mom and accountant/WW II veteran Dad. In school she was an excellent student academically, and also acted, sang in the choir, worked on the newspaper and had large goals – being President of the United States was one of them. She also was a fierce sports competitor.
In Come to Win: Business Leaders, Artists, Doctors and other Visionaries on How Sports Can Help You Top Your Profession by Venus Williams and Kelly E. Carter, Rosenfeld talks about being in a kind of remedial gym class in grade school. She was embarrassed by that and pushed herself until she developed the attitude, skill and perseverance to excel at sports. In high school she honed her naturally competitive nature via participation on various sports teams and in business she uses the sports techniques of envisioning the desired outcome and using motivational exercises to prepare for the action as well as the coaching skills she saw demonstrated along the way. She believes that keeping score is as important in business as it is in sports – as those that keep score keep trying to better the score they get.
Her advise on losing?
"The best way to handle losing is to make sure you learn something from it so that you have higher odds of winning next time."
Advice.
Rosenfeld's success as a female CEO in the male-dominated CEO world extends even to equal pay for similar positions. Some attribute this equality to the fact that Rosenfeld – like most CEOs – opted for stock and options over salary and bonus types of compensation.
So what is her take on working your way up the corporate ladder? Listen to this Forbes video to hear her describe what Kraft tries to do to get women and other diverse groups into the leadership pipeline.
Sources:
Come to Win: Business Leaders, Artists, Doctors and other Visionaries on How Sports Can Help You Top Your Profession by Venus Williams and Kelly E. Carter, copyright 2010, published by HarperCollins Publishers
The New Secrets of CEOs: 200 Global Chief Executives on Leading by Steve Tappin and Andrew Cave, copyright 2010, published by Nicholas Brealey Publishing
Big shot of the week: Irene Rosenfeld of Kraft by Martin Waller, Alexandra Frean, The Sunday Times, January 23, 2010 http://business.timesonline.co.uk/tol/business/movers_and_shakers/article6999118.ece
Cadbury takeover makes Kraft CEO Irene Rosenfeld queen of candy, New York Daily News.com Wednesday, January 20, 2010 http://articles.nydailynews.com/2010-01-20/news/17943676_1_kraft-ceo-irene-rosenfeld-powerful-women-indra-nooyi
Bloomberg Business Week on Kraft Foods http://investing.businessweek.com/businessweek/research/stocks/people/person.asp?personId=616556&ticker=KFT:US
Private life of Irene Rosenfeld, the tough tycoon behind Cadbury takeover By James Nye in Chicago and Tom Pettifor – exclusive 23/01/2010, News Mirror, http://www.mirror.co.uk/news/top-stories/2010/01/23/hard-krafter-115875-21988927/
Kraft Foods Biography on Irene Rosenfeld http://www.kraftfoodscompany.com/about/profile/About-Irene-Rosenfeld.aspx
Forbes profile on Irene Rosenfeld http://people.forbes.com/profile/irene-b-rosenfeld/3845
Irene Rosenfeld: She certainly takes the biscuit by Paul Harris, The Observer, Sunday January 24, 2010 http://www.guardian.co.uk/theobserver/2010/jan/24/profile-irene-rosenfeld-cadbury-kraft
Irene Rosenfeld: Kraft Foods's chief executive has a history of high achievement, By James Quinn in New York and Amy Wilson in London 6:06PM GMT 06 Dec 2009, The Telegraph http://www.telegraph.co.uk/finance/newsbysector/retailandconsumer/6744588/Irene-Rosenfeld-Kraft-Foodss-chief-executive-has-a-history-of-high-achievement.html