JK Rowling – the Richest Author in the World
What were you doing between 1990 and 2007?
JK Rowling, was on her way to building a net worth of around a billion dollars, by writing the Harry Potter books.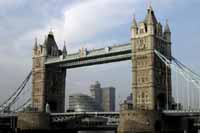 According to her official website, she got the idea for the Harry Potter book series during a 4 hour delay on a train ride from Manchester to London in 1990. She didn't have a working pen with her and didn't want to ask for one, so she just sat and thought about the story lines.
In the next 5 years, she outlined each of the books and began writing the first novel, "Harry Potter and the Sorcerer's Stone" – which was published in 1998 in America.  When writing the first novel, she was working as a teacher and raising a baby as a single parent. She would write when her baby, Jessica, napped. It took a year and 2 agents to get the first book published in England (the book was titled "Harry Potter and the Philosopher's Stone" when first published in England).
JK is 14th on the Forbes list of self-made billionaires and is the world's richest author. She was born in July 1965 in England. She grew up in Chepstow, Gwent with her parents and her younger sister Di. She holds a French and Classic degree from Exeter University as well as numerous awards. She has been married twice and has three children.
In June 2010, JK opened the Wizarding World of Harry Potter at Universal Studios in Orlando Florida.
Sources include:
"The World's Richest Self-made Women" by Luisa Kroll published on forbes.com on 6/14/2010 http://www.forbes.com/2010/06/14/richest-women-entrepreneur-billionaire-whitman-oprah-rowling.html
The J.K. Rowling official website – http://www.jkrowling.com/en/ – Everything You Might Want to Know, Biography
Wikipedia – http://en.wikipedia.org/wiki/J._K._Rowling